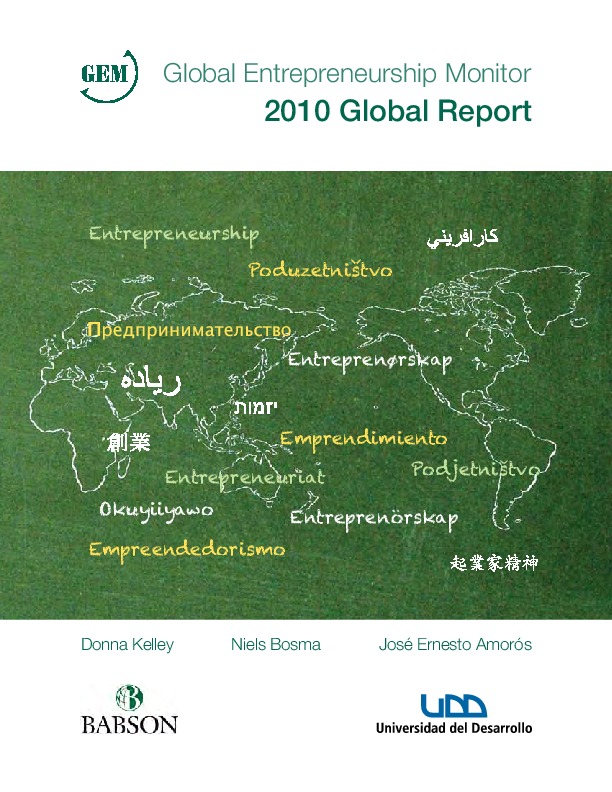 Year of publication: 2010
Category: Global Reports
Language: English
Upload date: 2015-03-27
With this report, the Global Entrepreneurship Monitor (GEM) has completed 12 annual surveys of the entrepreneurial attitudes,activities and aspirations of individuals around the world. Starting with just 10 developed countries in 1999, GEM has grown to include over 80 economies during the course of these 12 years. In 2010, over 175,000 people were surveyed in 59 economies.